A failed swiss entrepreneur recently revealed to a jury the secret methods he used to rake in $70M in illegal profit from an elaborate worldwide insider trading scheme.
Marc Demane Debih went through great lengths, as he stole information from his girlfriend who worked at a bank, fed stories to reporters, and even paid off stock tipsters. To cover his tracks, he disguised illegal trades by using other people's accounts (nothing new there).
We see this type of insider trading all the time… but today, we finally get an inside look from the horse's mouth and EXACTLY how he did it.
Failed Swiss Entrepreneur Testifies For U.S. Prosecutors

Marc has already pleaded guilty to dozens of insider trading charges (good for him for admitting his wrongdoings), but he's not going down without a fight. Instead, he's snitching on the other inside traders… he's probably hoping to get his sentence reduced by spilling the beans.
Telemaque Lavidas is the first person in this intricate scheme to stand trial after the government conducted a multiyear probe of this insider-trading conspiracy.
When faced with a New York jury, Demane Debih stated, "I was using information, secret information, non-public information that I was getting from sources — investment bankers, people working at companies."
Demane Debih also stated, "We agree with each other to share inside information and rumors… if he got inside information, he would give it to me. I would trade it for him."
That's just the tip of the iceberg.
Marc exposed how they actually produced profits after they exchanged stock tips.
How The Insider Network Disguised Trades
Demane Debih explained to jurors in a simple fashion how they disguised illegal trades. All they had to do was get the information and use other folks to buy shares of the company. Not only that, but they would scoop up similar stocks… then sell a portion of their profits off the table.
How did they actually communicate?
Of course in person or on burner phones, Axe Cap style.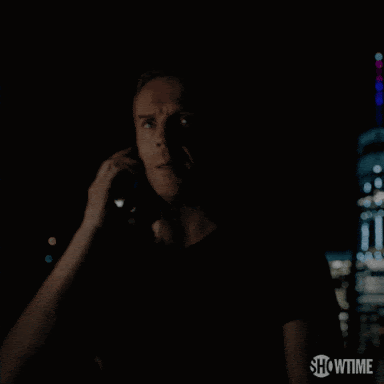 In order to hide his payments to the stock tippers, he would pay them off with straight cash. Marc noted he received leaks from John Dodelande — an art collector who was well-connected to investment bankers.
According to Debane Debih, the art collector would steal documents and information, and shared them with him… a whopping 15+ times. Since Dodelande was an art collector, it was pretty simple for Marc.
He created fake invoices for artworks to hide his payments to Dodelande for the inside information… and the art collector took in more than $12M!
Not only that, but Marc also let jurors know that he would use illegal tips and dole them out to financial news outlets… and took profits when the rumors started to hit the wire.
The trial is ongoing, and I'm sure we'll get some more information that'll grind our gears. In the meantime, there's nothing we can really do on our end to get rid of these insiders. However, I'm not going to cry and shout, "The game is rigged!"
Riding the Coattails Of Inside Traders
Instead, I'm looking for ways to piggyback off these inside traders. You see, a lot of the time, these scummy players love to use the options market to hide their trades. 
Why?
Well, it allows them to "covertly" place massive bets based on non-public information. They may think it makes the SEC's job a heck of a lot harder… but the thing is every single option trade that goes off on U.S. soil must be reported to the Options Price Reporting Authority (OPRA).
That means we can legally detect their every move. We don't know the information, all we know is someone is loading the boat and they may know something. Basically, all I do is look at the order flow and pair it with a bullish chart
Sounds easy, right?
Well, it is.
My Dollar Ace trading system is the closest thing you'll get to copy and paste… and my scanner does all the hard work. I just interpret the information and alert my clients.
I spotted some pretty unusual options activity (UOA) in Beyond Meat (BYND) — every trader's favorite fake meat company.
A massive options player (potentially an insider) gobbled up about 1,000 calls in BYND. There were so many potential catalysts on the table for BYND, and the UOA signaled the stock could run-up.
In addition to the options activity, BYND had a chart that was a screaming buy to me.
If you look at the daily chart above, BYND found support around the $70 and held at that level.
There were so many levels above, and I figured that the stock could get there real quick if there was a positive catalyst. Not only that but if it broke above that level, it could test the $100 level and fill the gap.
Here's what happened with BYND just a few days after I got in…
Right to that resistance level!
Now, rather than holding onto the trade (the expiration date on the calls I purchased was fast approaching), I decided to take my profits and re-evaluate the play.
A 33% winner is nothing to be sad about… but BYND made a massive move yesterday and got all the way to $90!

I'm so stoked that my clients took part and crushed the trade, as many of them more than doubled their money!
I had a 260% win on BYND calls, my largest ever, so no, not sleepy LOL ~ Craig M.

In a sea full of insiders, we don't have to complain. Instead, you can directly profit off their every move, legally and ethically. 
Let Dollar Ace put the power back into your hands, and you'll have an unfair advantage in the market.