Good morning everyone,
Today we're covering China going nuclear on the US in the ongoing trade "talks."
And here's what we've been talking about at Raging Bull HQ …
"Everybody. Remain. Calm." – Jason after reading about China's latest threats
Keep raging,
Jeff & Jason
---
THE MARKETS

---
THE HEADLINES
Boy that escalated quickly
Trade talks between the US and China are going about as well as discussions between Elon Musk and anyone caught ordering extra guac when the whole factory orders Chipotle on Tesla's dime.
State-run media in the People's Republic reported that Beijing may restrict the export of rare earth metals, the elemental equivalent of the McRib, to the US. The Communist *throws up in mouth a little bit* publication went so far as to say "don't say I didn't warn you."
For context, in the Chinese language, that phrase is typically reserved for officials to warn rivals that they are about to come at them like a spider monkey. Exhibit A: the threat was used in 1978 before China invaded Vietnam.
Why is this a big deal?
Oh, you mean besides China's not-so-subtle threats? Because the US relies on China for 80% of its rare earth metals which are used to manufacture everything from batteries and smartphones to fighter jets.
And markets noticed
It isn't lost on the masters of the universe, and a lot of stupid people with Scottrade accounts, that China is about to escalate this trade war to DEFCON 1. Markets got pummelled on the news, recovering slightly over the course of the day, but the Dow still closed down more than 220 points.
And the 10-year Treasury note yield fell to 2.26% while the inversion between the 3-month Treasury bill and the 10-year note widened to its largest gap since the financial crisis. You may remember from 'Treasury Bills For Dummies' that a yield curve inversion could be a sign that a recession is on the way. 
Bottom line: "It's all fun and games until my 401k gets absolutely destroyed." – Jeff
Meat sweats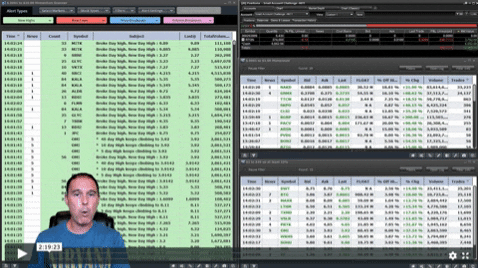 Beyond Meat is the stock people love to hate: its "meat" is gluten-free, the company is socially responsible and its shares are up 300% following its IPO. So it comes as little surprise that market participants piled into BYND shorts like David Einhorn hoovered up bets against TSLA. 
The demand for bets against "The Future of Protein" has sent the cost to borrow shares soaring. BYND shares carry a stock-borrow rate of approximately 68%. That's good enough to make it the most expensive US stock to short with over $100M in short interest. Eat sh*t, Lyft.
Of course, short sellers are still waiting with bated, albeit, non-GMO, breath for shares to stumble. And with Beyond's recent success at the BK Lounge and rumors of a Golden Arches partnership, investors could be waiting a while.
Bottom line: "Not sure what makes me sicker to my stomach: watching this stock soar or eating this sh*t." – Jeff