The backdrop: The Dow Jones Industrial Average has crossed 24,000 and the market seems incredibly stretched right now, so it's a time to rely on what the charts are telling you and to look for obvious moves with a good risk-reward, and that's what has me looking at the chart on the iShares MSCI Emerging Markets ETF (EEM).
The chart: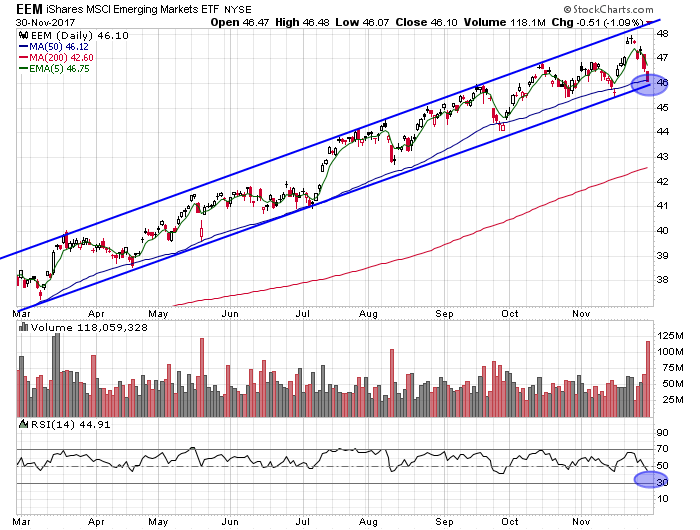 Obviously, EEM is in a long-term channel, with support around $46 and the 50-day moving average also right around there to provide more support. The Relative Strength Index (RSI) is not showing as oversold, so there is no reason to think EEM breaks the channel here.
The long-term channel – assuming EEM now will move back toward resistance – gives you a good idea of the potential here.
The play: Go long the iShares MSCI Emerging Markets ETF here, with tight stops set at support level. That minimizes your risk, but gives you a few dollars of potential gain, precisely the kind of trade to look for when the market is overstretched and you want to avoid chasing things that have been moving.
#-#-#
Jason Bond runs JasonBondTraining.com and is a swing trader of small-cap stocks.