The set-up: Plug Power Inc. (PLUG) is a hydrogen fuel-cell company that I have tracked and traded for years that has been flying high all year – up nearly 80 percent – but that popped a little over a week ago to put it on high alert on my radar.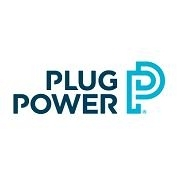 The catalyst: Company chairman George McNamee recently spent roughly $425,000 to buy 200,000 shares of company stock, a 44 percent increase in his holdings. Insiders buy stock when they think the long-term trend is profitable and when they anticipate favorable news; it may not happen immediately, but this stock is likely to keep trending as people wait for whatever event is coming.
Based on its history, I suspect that PLUG may be setting up for a string of releases that play out over the rest of the year, making it the kind of stock you can play on and off until this rally fizzles out.
The play: The stock jumped last week moving from $2.20 to $2.70, so we're mid-move here. It settled back to $2.63 where I bought it yesterday, but it's still buyable now on the expectation that it will get at least to $2.80 before meeting resistance. If it breaks through there – which I expect – then it gets to $3 per share, and a breakthrough there suggests a much bigger move, reminiscent of when the company blew up in 2013 and 2014, years when the stock was up 210 and 94 percent respectively.
How I'm playing it: I bought a half position of 20,000 shares on Tuesday, and I would complete my position if the stock drops into the $2.40s and consolidates. I wouldn't let this one fall all the way down to support at $2.20; I'd stop out in the $2.30s if I am wrong, and then re-buy the stock if it goes all the way down to support, but my expectation is that I'll be selling half of my stake at $2.80 and the rest at $3. That said, given the company's history and its potential for a consistent flow of news right now, I'll be watching as it closes in on $3 to see if I want to let it ride hoping for another spike.
#-#-#
 Jason Bond runs JasonBondTraining.com and is a swing trader of small-cap stocks. At the time this was published on RagingBull.com, as described in the article, he held 20,000 shares of PLUG and was planning to trade them — and to add to his position — as described here. He had no options or open orders in the stock.