The set-up: Biotech stocks, as represented by the iShares Nasdaq Biotechnology ETF (IBB) , have been in a strong uptrend all year, consistently making higher highs and higher lows, but its most recent breakout puts it in overbought territory on the Relative Strength Index. The last time that happened, the IBB fell back, and that's exactly what I expect to happen again this time.
The chart: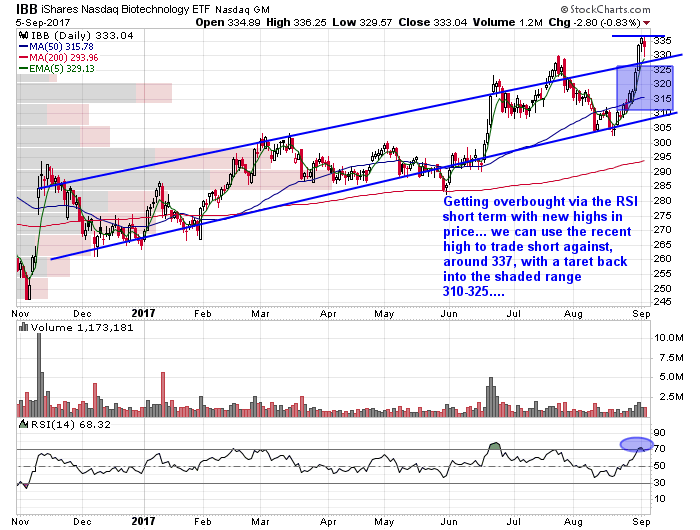 You're combining new highs with being overbought on the RSI, and a red candle from Tuesday; I think IBB is peaking here.
The play: If IBB has gone as high as it can for now, then it's time to short it. Use the recent high – round it up to $337 – as a stop, but with a target back into the recent trading range, somewhere between $325 and $310, you have a great r multiple (risk-reward) on this trade. That's precisely what most traders want, a strong technical reason to make a move, with the risk-reward outlook to make it worth the effort.
#-#-#
Jason Bond runs JasonBondTraining.com and is a swing trader of small-cap stocks.