Dear Insider, Jason Bond here.
How many times have you ghosted on a trade… but later had regrets about it, even thinking "I should've been in that!"?
Could of… Would of… Should of…
Missing out on a series of winners can lead to reckless decision making—the type that can wipe out months of trading profits in a day or two.
Without the ability to think rationally, you'll get even more desperate, and start style-drifting (making big bets on trades and setups that you are not an expert in).
FOMO in the trading game is real… and it should be your #1 enemy, because it influences your decision making.
However, I've got the perfect cure for your FOMO woes.
Yesterday, I hopped online in Las Vegas hotel room to show you how easy it is to trade my Weekly Windfalls strategy… I even dimed out 3 trades for everyone in attendance to see.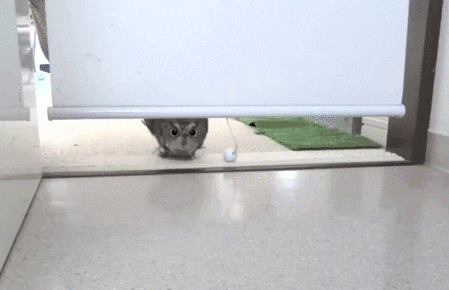 If you missed out, there will be no replay.
But I won't leave you hanging, I'll give you the rundown of what I went over.
When I use my Weekly Windfalls strategy, I become the casino — just like the Bellagio, eager to take all the gamblers' money once they walk in.
However, unlike the casino… I don't have to do a lot of work and calculate a bunch of numbers. Not only that, but I execute the trades the same way all the time — allowing me to quickly move into these plays and lock in profits.
It literally takes me just a few minutes a day to use this strategy

Let me show you how it all works.
I spotted an interesting play in Tesla (TSLA) in just a few minutes. There's a huge catalyst in play with Elon Musk set to reveal a state-of-the-art electric car. If you know anything about Tesla reveals… there's so much excitement and traders are looking to pile in.
Once I knew the catalyst… I quickly looked at the chart, and it was stalling…
If you look at the daily chart above, TSLA has been trading in a tight range, after it crushed earnings and exploded higher. Generally, when we see this type of price action…
It's a signal the stock could run higher.
That only took me a few minutes to figure out.
The next thing I did was place the order. It's a vertical spread.
So I figured TSLA could run higher… but I didn't buy calls like you would probably guess.
Instead, I sold put vertical spreads.
Basically, by selling put vertical spread, I can make money multiple ways.
If TSLA explodes higher, I can get to my maximum profit very quickly.

If the stock trades sideways, I'm still able to lock in profits.
Heck, even if the stock falls a little… I could still make money.
To me, it was a no-brainer trade.
I went over to my account and entered an order:
Sell to Open TSLA NOV 22, 317.50 Puts

Buy to Open TSLA NOV 22, 315 Puts

So what's that mean?
Whoever was buying the put spreads from me was betting TSLA would stay below $317.50.
On the other hand, the charts and the upcoming catalyst signaled to me there is a high probability it stays above that level.
So just as long as TSLA stays above $317.50, I'm in the clear… and I could go about my day.
The thing is… with Weekly Windfalls, my risk is defined. That's right. I know exactly how much I'm going to make and how much I could lose (even though it doesn't happen too often).
In this case, I was betting $13,000 to make $12,000. Since the strategy I use has such a high win rate, I'm okay with risking a little bit more than my maximum profit.
I get it, not everyone has the money to place these massive bets… but you can scale back your position.
You see, I'm trading 100 options contracts at a time. You can trade 10 options contracts and risk $1,300 to make $1,200… or you could even do 5 contracts and risk $650 to make $600 (or 92.3% in potential returns).
Now, the other two trades I doled out were in Apple (AAPL) and Shopify (SHOP). My thinking here was the stocks could pull back or stay in range. It's pretty unlikely AAPL and SHOP explode higher after the massive runs they've had already.
So I actually sold call spreads. That means all I need the stock to do is stay below a key level.
AAPL Short Call Spread
Sell to Open AAPL NOV 15 2018 255 Call
Buy to Open AAPL NOV 15 2019 257.5 Call
All I really need AAPL to do is stay below $255. That means it could plummet or stay in range, and I could still be in the money.
SHOP Short Call Spread
Sell to Open SHOP NOV 15 2019 307.50 Calls.
Buy to Open SHOP NOV 15 2019 310 Calls
Similar story in SHOP, the only thing I need to happen is for the stock to stay below $307.50.
If you think about it, everything is all planned out for you… and even if you miss out on a trade, you could find another key level and enter a vertical spread trade.
The best part is the fact that your risk and profits are defined, so just as long as you're comfortable with them… you could walk away and go about your day.