Imagine having millions of dollars at your fingertips to throw down on trades with just a push of a button… sounds amazing, right?
Well, that's what a lot of professional traders have access to… and you might think they buy and sell whatever stock that's moving…
Wrong.
The pros have to follow someone else's strict methodology, and if their own trades don't align with it… they just sit around all day, do research, or just jerk off in the break room. They're boxed in and have to clear their trades with the higher-ups.
To me, that's just no way to live.
Heck, I had a monster winner in FCEL — a micro-cap momentum stock — yesterday.
The trade happened quick, and if I needed to pitch that trade to a floor manager, I would've missed out on a 23% winner.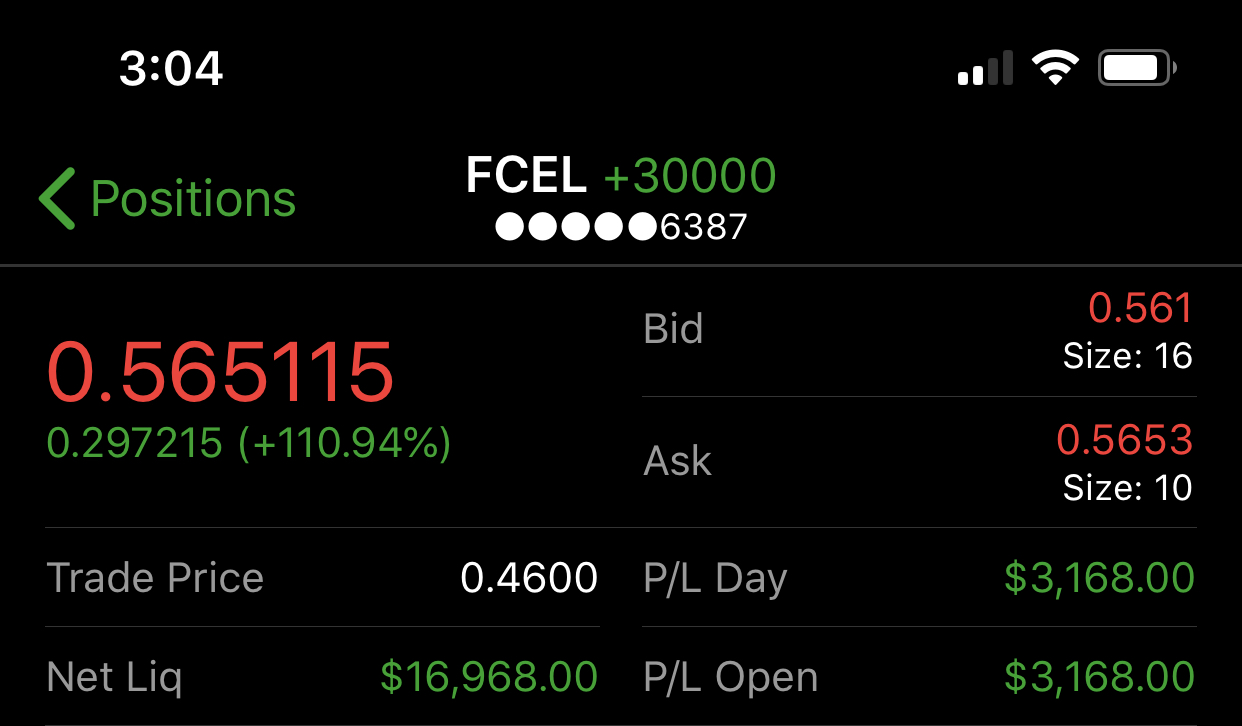 Sometimes, all you need is two patterns to make money in this market
I've been crushing it with trading my fish hooks and rockets.
Heck, if I told them I wanted to use my rocket pattern, they would have shot me down because these firms are closed minded, so it's their way or the highway.
Let's say you find a juicy trade in a stock like BioNano Genomics Inc. (BNGO)… you could take the trade on your own…
But if you were a professional trader and pitched an idea about a stock under $5… you would get shot down real quick, and have to miss out completely…
You see, a lot of firms won't let you trade sub $5 stocks. You could have a proven system like Jeff Williams and they won't even listen…
So If you ask Jeff Williams if he'd be trading on a desk like that with dozens of other hungry traders all doing the same thing to no avail…
He'll tell you straight up, No way… because that's his game — he thrives on penny stocks.
And he does it day in and day out and always turns a profit… in fact he pulls in returns that would make the pros heads turn…

Look at BNGO, Jeff used the same scan and the same setup he uses every day to find and get into this trade and look where it is now…
Heck, if Jeff wasn't able to take that trade just because he was working on a pro trading desk, he would've missed out on a massive winner.
That's why he chooses to trade on his own… helping others to do the same.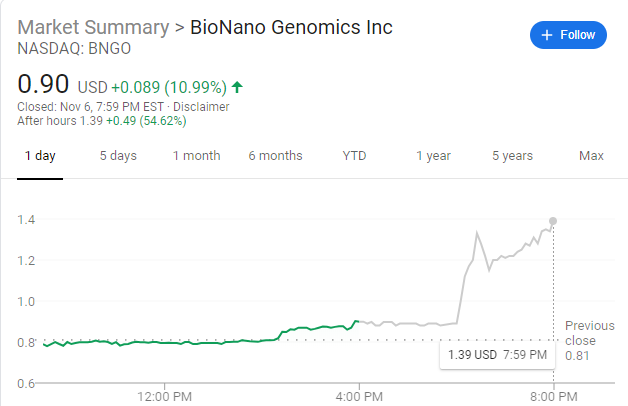 Heck, even RagingBull CEO and MENSA Options Trader Jeff Bishop who crushes it with his Bullseye Trade would get shut down on many of his trades at these firms.
Why?
His method is too simple because he looks for one single trade that aims to double your money every single week.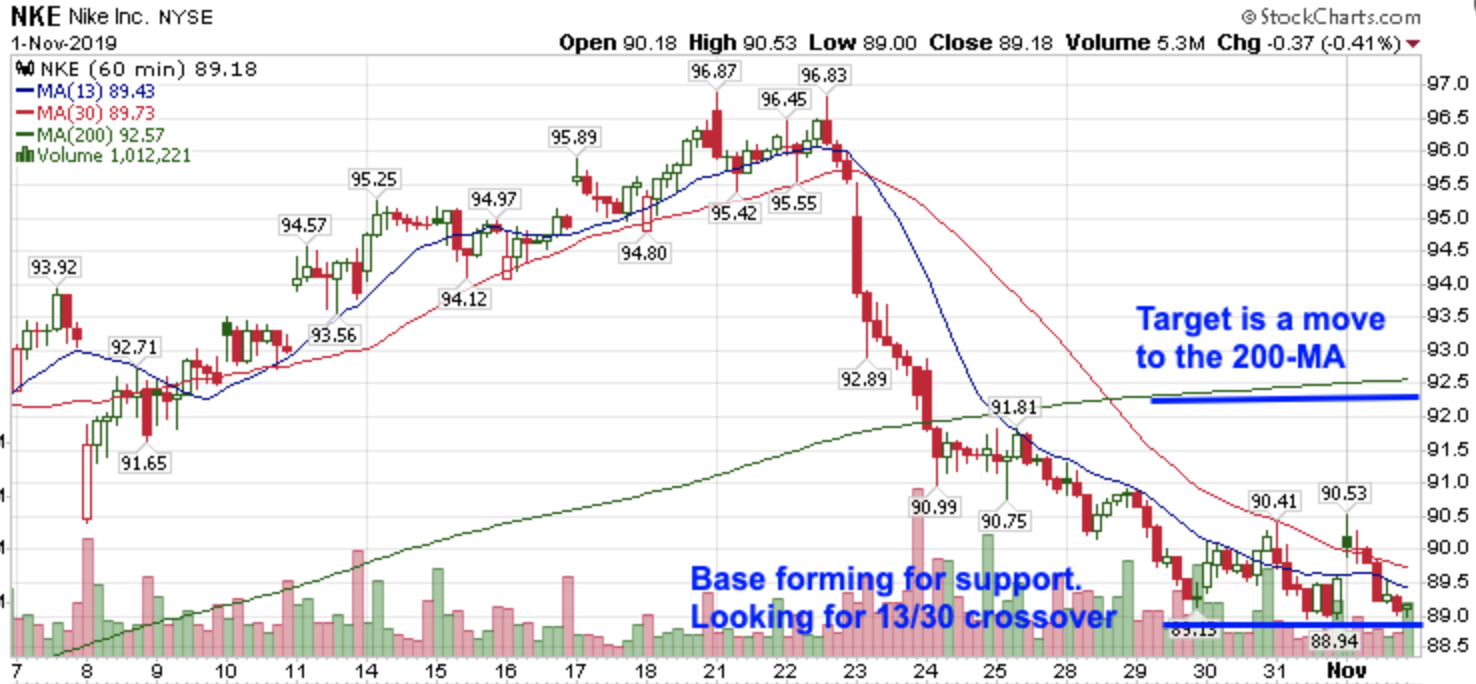 If Jeff Bishop tried to pitch his Nike (NKE) trade at a trading firm, and how he was looking to buy calls if the money pattern comes up (13-hourly simple moving average (SMA) — the blue line — crosses above the 30-hourly SMA, the red line)…
He'd get reamed out for using technical analysis with options… not applauded for his success.
Jeff is a certified genius who can probably write his own trading algorithms that could benefit these funds… but he chooses not to because he just wants to sit back and watch the money pile up on his highest-conviction idea.
Sure, it's cool to be a professional trader and have access to millions… but if you can't use it and throw down money on your best ideas… what's the point?
As retail traders, we can use multiple high-probability strategies, based on technical analysis or whatever else gives us an edge in a trade…
… and that's something traders on a desk just can't do because they are stuck doing what they are told…  that's just one of the many advantages we have over them.