Sun Tzu once wrote—"every battle is won before it's ever fought."
Now if that idea applies to trading, I'm afraid I have some bad news for you.
If you're posting reminders around your desk or on your monitor, be careful, because you could be setting yourself up for failure without even knowing it.
Today I'm going to be discussing three different types of reminders/notes traders leave for themselves and why they are so detrimental to growth. Some of them are meant to be entertaining and light-hearted, while others are meant to hit home.
In either case, there is a core lesson to learn from them all.
So let's get started:
Overconfidence:
Confidence should come after you prepare and have done your homework. However, no single trader is big enough to move the stock market. If you are not prepared—you will get your lunch eaten.
Instead, stay humble, and be curious. My latest strategy, Weekly Windfalls, the same one that caught the eye of Shark Tank's Daymond John—wasn't even a strategy I was trading last year—and this year it's responsible for six-figures in trading profits in just four months.
That's six-figures I didn't have last year. And that's all from being level headed and curious. If you're curious on Weekly Windfalls can do for you then click here.
Stop and Go Advice:
You never know when the right opportunity will present itself. Putting hard rules on what times of day to trade can end up being costly. Furthermore, the same can be said about setting daily profit goals.
There will be days where the opportunities seem endless. And others where you wish you stayed in bed. It's better to have process goals then monetary goals when you're trading.
For example, my Weekly Windfalls strategy focuses on consistency. I know that if I do the same trade over and over again, that I will win 7 out of 8 times. I'm not focused on a specific daily goal because the profits come over time, it's not a daily grind like trading stocks.
Distractions:
Do you really need to be reminded about the hot date you're going on—or where to call for a pizza pie?
Trading requires focus. It's very easy to get distracted. And unfortunately, when you make a trading mistake it stays on you like a stain. You see it in the form of trading losses.
Instead of posting useless commentary, put in useful phone numbers, for example your internet provider in case there is a problem with the connection, and your broker, as a precautionary measure if you are traveling and don't have wifi.
I'm not overly active with my Weekly Windfalls trades, I usually take less than one trade per week—it's perfect for busy professionals like Daymond John, who don't have all day to stare stock quotes.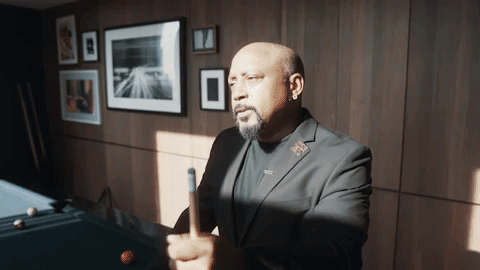 And it's simple enough for an ex-school teacher, like myself, to not only pull off, but also profit to the tune of six-figures plus in just four months.
And if you're ready to get started then click here to join.