We all know how insiders have access to state-of-the-art technology, some of the best research in the world… and of course, non-public information.
These all go hand-in-hand… and without the other, the whole ship would sink.
Some of Wall Street's scummiest traders place massive bets on non-public information… and they tried to hide whatever it is they're doing. 
How?
Well, they hired these so-called "quants" to figure out solve it for them… you know, the math and computer science whiz kids of the world.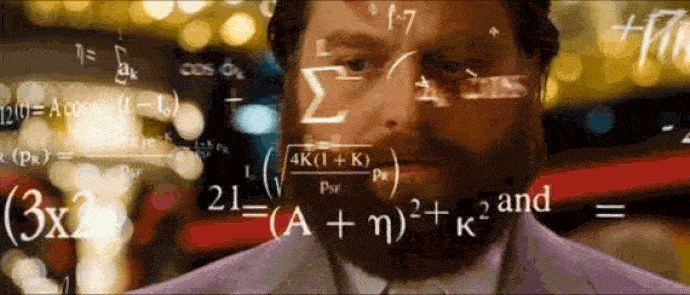 Today, I want to expose some of the ways these firms hide their orders so they don't affect the market… and more importantly, so they could get away with their well-informed trades.
How Insiders Use Order Types to Hide Their Best Ideas
You probably know the basic order types we have access to… your limit, buy-stop, sell-stop, market orders… the ones we use day in and day out.
But the Wall Street insiders use some pretty sophisticated order algorithms like the "Iceberg order".
You could probably guess an iceberg order is a massive order… but the quants developed a way to divide these massive orders up to help some of Wall Street's largest players operate in the shadows.
That way, they can hide how many shares they're trying to acquire, without affecting the market… and the SEC figuring out what they're doing.
However, traders are smart… and they ultimately figured out how the Iceberg orders worked.
You see if you see a bid price in a specific stock… and the order at the same price keeps coming up on the same exchange… it's quite clear someone is trying to pick up a lot of shares. 
That means anyone could just hop in long because they know there's demand… which would send the stock higher.
That's when these Wall Street insiders threw down millions to create "dark pools"
Legally Spy on Wall Street Insiders 
These massive players figured out the way to literally trade in the dark. They've developed private trading platforms designed for the "smart money"… and boy have they been growing at a record pace.
Back in April this year, we saw 38.6% of U.S. stocks trades executed on dark pools… the highest level in over a year, when we saw just 34.7% go off in December.
It's quite clear all these "insiders" are being fed more and more non-public information… and they're directly acting on it.
However, what they don't know is there is a proprietary scanner that lets you directly spot these massive orders being executed…
Taylor Conway will reveal Shadow Trader and show you EXACTLY how he consistently spots massive block trades that go off in the dark… and piggyback off the "smart money's" best ideas.
Click below to watch this exclusive clip on "dark pools" and sign up LIVE event tomorrow at 8:30 PM EST.