It's the New Year and that means tax season is right around the corner. 
As traders, this can be an especially daunting time, as Uncle Sam stops by to take a percentage of our trading income. 
I mean, taking monster gains on some of the most exciting new unicorns is a whole lot of fun… until you head over to H&R Block.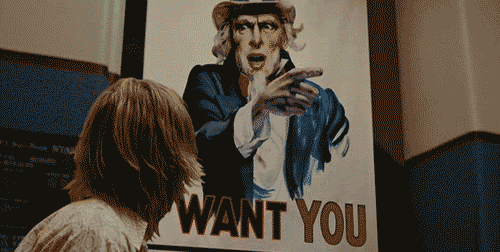 But here's the thing… This aversion to paying out lots of money in taxes on trading income is what causes many investors to close out their losing positions in December.
When they close out losing positions before the end of the year, they offset their realized gains and pay less money in taxes. 
This flurry of selling in December contributes to a seasonal increase in the price of stocks during December, dubbed the "January Effect." 
Today, I want to look at a few IPOs that got especially beat down during the end of year selloff and walk you through how we could profit their potential uptick. 
The January effect is fairly well known to most investors, and analysts have devoted a fair amount of research to understanding and proving this market anomaly. 
One older study that looked at data from 1904 to 1974 determined that stocks returned five times more on average during the month of January than any other time of the year, especially in small-cap stocks. 
A more recent study by investment firm Salomon Smith Barney focused on the years of 1972 to 2002 and concluded that the Russell 2000 index (small cap stocks) beat the Russell 1000 (large cap stocks) during the month of January by 0.82%. 
While not all IPOs are small caps — some of are quite large like Uber and Saudi Aramco — companies are often smaller when they first hit the market. 
Over the past year, the Russell 2000 has shown a 15% increase whereas the Russell 1000 saw a whopping 25% increase. 
With this disparity, I'm anticipating more room for growth in the small-cap sector. 
When I decide to go long on IPOs in January, I'm going to be especially interested in those with a smaller market capitalization. 
I have my eye on a few of those today, which were hit particularly hard during the year-end…
Revolve Group Inc. (RVLV)
RVLV is an e-commerce company designed for the millennial shopper. The stock was hit hard in 2019, and 60% off its 52-week high. Not only that, over the past 6 months, the stock is down 48.07%. With that being said, I think it makes for a potential January effect play.
Not only that, but with just 13.53M shares floating and a short interest of 62.73%, it wouldn't take much for this stock to rebound and reclaim 52-week highs.
I also like how the stock found support around $14 and started to run higher. Currently, it's at an inflection point around the $20 level. If RVLV breaks above that, I wouldn't be surprised if it runs to $28.
Personalis (PSNL)
Personalis is a cancer genomics company with innovative therapies and provides patients with comprehensive molecular data. PSNL is more than 60% off its 52-week highs, and was down more than 50% of the past 6 months.
Currently, there's a bullish reversal pattern forming in PSNL.
PSNL has an inverse head and shoulders pattern setup, and it's trading right around the neckline. Typically, when we see this setup and the stock breaks above the neckline, we could see a quick pop in the stock.
If PSNL does break above that key level, I wouldn't be surprised if it makes a quick move to $13, and potentially $17. 
Tufin Software Technologies (TUFN)
Tufin provides enterprise software in order to manage network security policies. The company's products and services enable its customers to streamline security operations.
Like all of these January effect plays, I'm looking for stocks that have been beaten down, and TUFN dropped 40% over the last 6 months. However, it found some support and is currently trading in range.
If you look at the daily chart above, the stock looks to be in "no-man's land". Right now, I'm keeping a close eye on the $18 level. If it gets above that, I can see TUFN making a move to $20 (the next level of resistance). 
A move to $20 could attract some momentum buyers, and if the demand pops… well, TUFN has room all the way to $24, so I'll keep a close eye on it.
It's still early in January, and I think there will be more plays like the ones I laid out above. If I make any moves, I'll make sure to let my clients know. We've already seen some stocks moving based on the January effect, and I'm confident I can catch some of these massive bounce plays.