The news: The Securities and Exchange Commission halted trading Thursday in shares of First Capital Bitcoin Corp. (BITCF), concerned about the adequacy and correctness of the Canadian company's information. The suspension is scheduled to last until Sept. 7.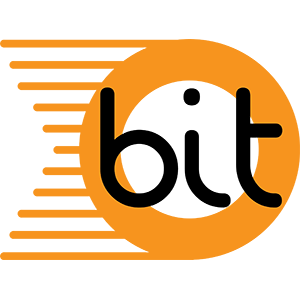 Analysis: I don't think anyone should be surprised that regulators want more information about a stock that opened at 4 cents per share on Jan. 3 and recently traded at a high of $3.50, meaning it has been up over 8,500 percent year-to-date.
See Jeff Williams' August 14 pre-market call to buy BITCF
But trading halts in a hot market area or sector scare investors – and they can be catastrophic to a penny-stock investor caught holding shares when trading is suspended — and some took Thursday's news as a sign that there's trouble in Bitcoin-land.
My reaction: Not so fast.
Look at bitcoin prices now and they still stand well above $4,000 dollars, having re-tested the $4,300+ dollar mark on Thursday. When I see this, I see money still rushing into bitcoin with no sign of traders losing interest over a one stock's temporary halt over regulators wanting a few more details about the company.
This is an opportunity.
The plays: Look at a few plays we spoke about recently, such as BTCS Inc. (BTCS), a blockchain-technology company that's still up over 110% for the month of August. Bitcoin Services Inc. (BTSC) is up well over 30 percent on the month, as is SinglePoint Inc. (SING). And the Bitcoin Investment Trust (GBTC), the first bitcoin exchange-traded fund, is trading within 4 percent of its yearly high of $770 dollars.
What almost all of these securities are doing now is "breathing," just like any great marathon runner would do after a long uphill run. Rest up, pull back and prepare for another run.
My plan: Watch for BTSC, BTCS and SING to pull back toward their major moving average lines at $.08, $.10 and $.04 respectively. At that point, if bitcoin is still pushing higher, I see great value to start up another position for another big run.
Until then, I won't panic, I won't erase these plays from my watch list, I'll just sit back and wait patiently for their next set-up.
#-#-#
Jeff Williams is the lead trader of PennyPro.com. He is a short-term trader of stocks under $10 a share. At the time this article was published on RagingBull.com, he held no bitcoin-related stocks, and had no open orders or options in any bitcoin-related investment. He last held both BTCS and SING from August 18 – 21 as profitable swing trades, he day-traded BTCS on August 14,and he played BITCF from August 14 – 18. He has never traded in GBTC.