The story: Advanced Micro Devices Inc (AMD) has been getting crushed since reporting disappointing guidance in October 2017. Although AMD beat Wall Street estimates, its 35% gross profit margin forecast for the fourth quarter was below some analyst estimates, and the stock plummeted as a result. AMD shares have continued lower, but the stock has yet to find support and create a new base.
The details: On the daily chart of AMD, the shorter-term moving average is crossing below longer-term moving-average lines. This is a bearish signal, and AMD looks like it has a lot of room lower.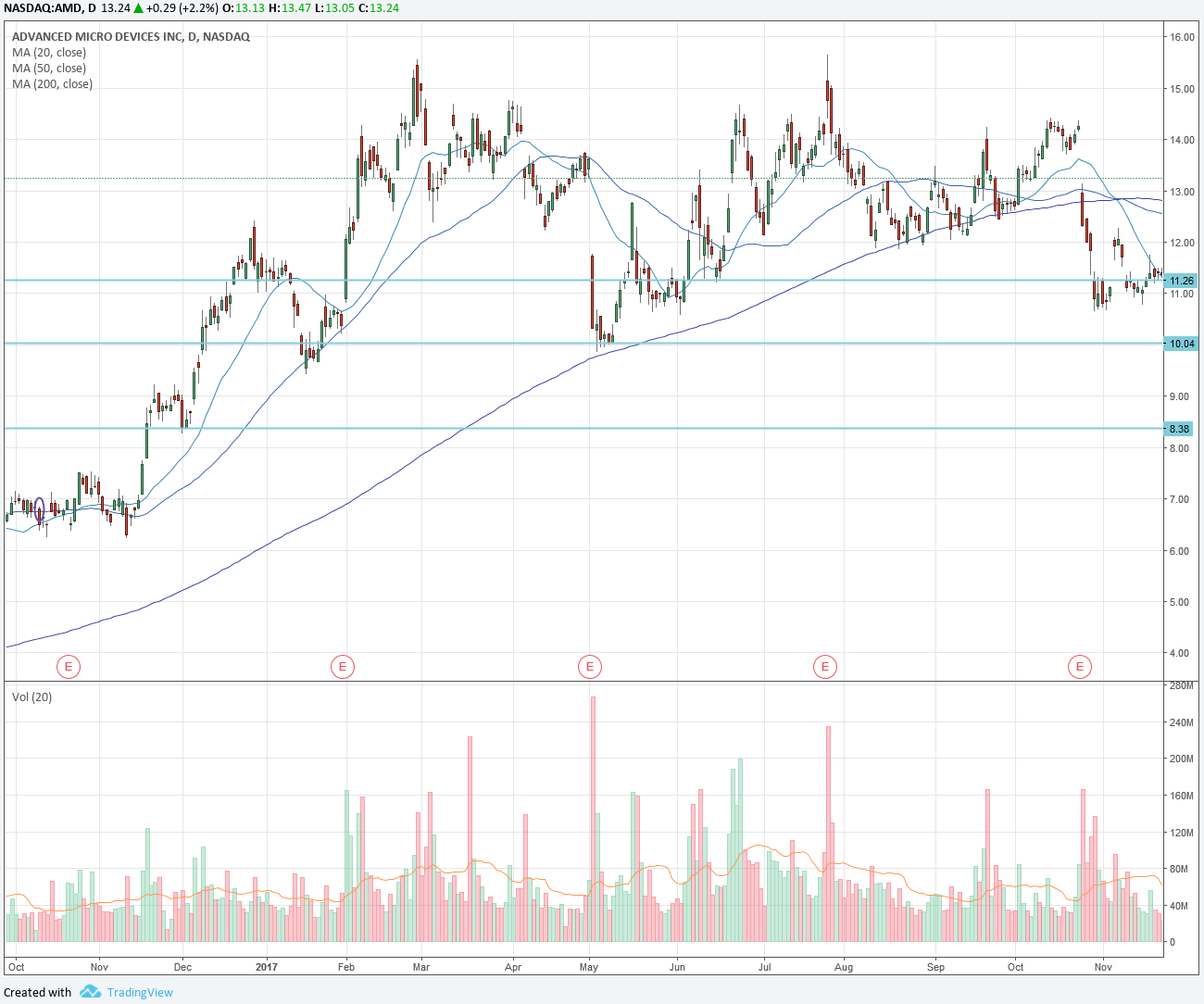 The death cross is signaling that AMD could fall to $10, the stock's next area of support. However, one could argue that AMD is just pulling back before it continues higher. The stock was up nearly 300% in 2016, and it's up over 50% in the last 12 months.
How I'm playing it: Based on the charts and the room to fall, I'm not buying AMD just yet. Instead, I'll wait for AMD to form a bottom and find some support, followed by a bullish pattern, such as a rounded bottom on the hourly chart, with the shorter-term moving averages crossing back above longer-term averages.
#-#-#
Petra Hess runs PetraPicks.com. She is a technical swing trader and long-term investor in domestic and Canadian stocks and ETFs. At the time this article was published on RagingBull.com, she had no positions, options or open orders in ADM.