The back story: Shopify Inc. (SHOP) is becoming a huge name-brand in the Internet economy; it seems like every retail site you look at is powered by Shopify, and the company has the revenue growth to back that up. The stock, however, got ahead of itself recently and was in the $120 range; just as I thought it looked like a short opportunity, an article came out and the stock got knocked down into the mid-$90s meaning I missed my move.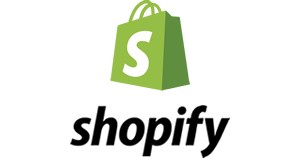 What's happening now: At this point, Shopify still has sellers who want to get out, but the price isn't dropping any more. With a rabid core group of traders who love the stock, it is starting to build a base here; I don't think it reclaims old highs any time soon, but I do think it gets back to $100 in short order.
How I'm playing it: I have 150 Oct. 20 $95 call options on SHOP, and if the stock doesn't bounce by Tuesday or Wednesday, I most likely will more out to a more-distant expiration date. If the stock were to drop down to $92, I'd buy more; I'll stop out if the stock breaks below $90, which is really close to the recent lows.
This is a case where I think it makes more sense to play options, rather than the stock. Options are less than $2 — so there's $2 risk in the trade – and could easily double with a move toward $100, so this is a short-term high-reward, low risk trade.
#-#-#
   Jeff Bishop is lead trader at TopStockPicks.com. He runs short-term trading strategies, primarily using options and leveraged ETFs.  At the time this was published on RagingBull.com, he held 150 Oct. 20 $95 call options on SHOP and was planning to trade that position as described in this commentary.