Anytime you short sell a stock, you're exposed to a potential short squeeze. If you're learning how to trade penny stocks, you need to keep in mind the short interest.
Now, a short squeeze is a situation in which a stock that is heavily shorted moves significantly higher.
Thereafter, short sellers can't take the pain and are to close out their positions. That in mind, you don't want to get caught in the middle of a short squeeze because you could lose a lot more than you intended. If you want to trade penny stocks, you might want to consider finding a stock with a high short interest, low float and positive catalyst. If all the stars align, the stock could catch a massive pop.

Short Squeeze Explained
When you're shorting stocks, you generally want to look at the number of "floating shares" and the "short interest", or the percentage of floating shares that are short. A short squeeze is what the name implies. A stock runs up and squeezes shorts out of their positions. When short sellers hit their pain threshold, they closeout, which adds to the buying pressure. Generally, stocks with a high short interest and a low float are prime for short squeezes. However, there needs to be some sort of catalyst for a short squeeze to occur.
When a stock has a high short interest, it could be ripe for a short squeeze in the event of a positive catalyst. If there's positive news surrounding a stock with a high short interest, there would be a ripple effect. Once there's a positive catalyst, market participants enter the stock long, and drive the price higher.
This causes some shorts to close out their position, increasing the buying pressure. Thereafter, more shorts close out and add to the buying pressure. Therefore, when there is a high number of shares short, you might want to reconsider shorting the stock because it could be prime for a short squeeze. We've seen this happen with multiple stocks, ranging from Netflix Inc (NASDAQ: NFLX) to DryShips Inc (NASDAQ: DRYS).
This is also applicable to penny stocks. 
Short Squeeze Example
Blue Apron Holdings (APRN) was weak at one point and trapped a lot of shorts. The stock had a short interest of 30% and floating shares of just 61.59M. With positive news, this stock was prime for a short squeeze. KeyBanc Capital Markets analysts were bullish on APRN.
They noted, "Blue Apron's business model is shifting with necessary urgency, and liquidity seems sufficient," wrote the KeyBanc Capital Markets analyst team led by Edward Yruma. "Saturation, and some degree of fatigue, may make incremental advertising dollars less effective for the traditional meal kits. However, Apron's move to offer on-demand meals (via Costco, other partners, and direct-to-consumer) should increase the addressable market."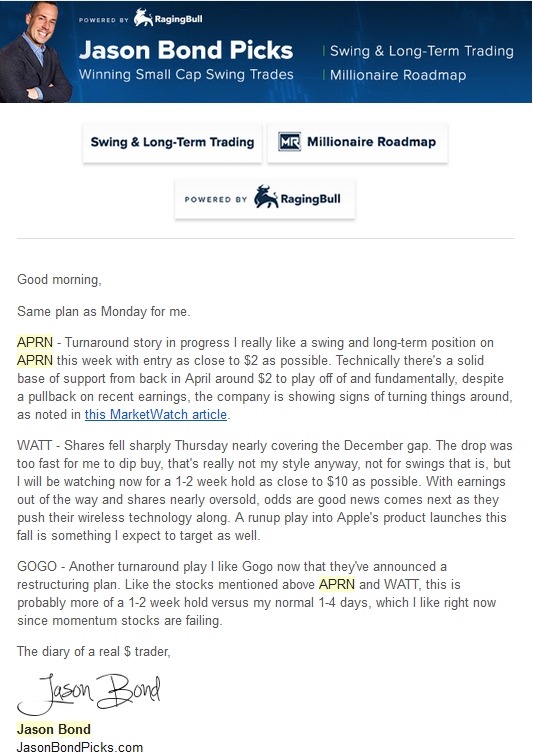 Based on this news and technical analysis, I ended up buying the stock for the potential short squeeze.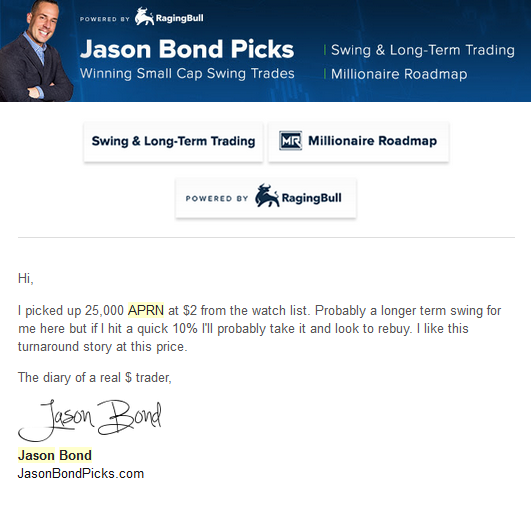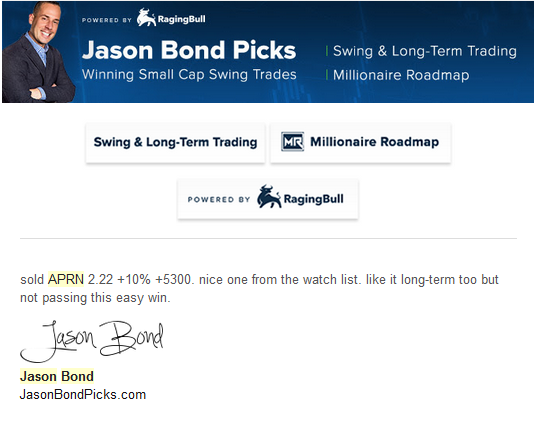 The stock popped around 10%, and I ended up taking profits. That's a pretty simple. Now, short squeezes could get crazier than this. You might see a stock pop over 30% due to a positive catalyst, coupled with a high short interest and a low float. This is just one of the factors we look at when trading penny stocks.
The Bottom Line
You never want to get caught up in a short squeeze because it's pretty difficult to get out of. Moreover, you might be a little flustered when something like this occurs. Generally, if you're looking to short stocks, you would want to stay away from those with a high short interest and low float, as well as news-sensitive stocks.
#-#-#
Jason Bond runs JasonBondTraining.com and is a swing trader of small-cap stocks.