The back story: The Meet Group Inc. (MEET) runs MeetMe Inc., a social network where people connect and chat via mobile platforms. Beyond MeetMe, it runs Skout, Tagged and hi5. The company was just recognized with a small award given in Philadelphia for being a good, growing public company. But this is more about the technicals than any press release or news.
The chart: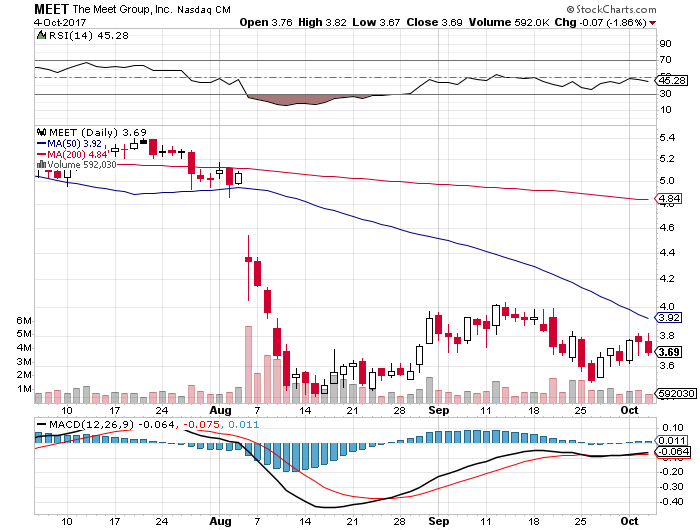 This is a good bottoming chart with a nice curl here, recently making a slightly higher low since the stock found its support level in August. I think it makes a small run to the 50-day moving average here, which would be just above $4 level.
The play: I bought 5,000 shares of MEET at $3.66 on Sept. 28. I like the $3.50ish level as a stop-loss here, but I expect it to get to or past $4, at which point I will start trailing out and hopefully see it go even higher.
#-#-#
   Taylor Conway is the lead day trader at PennyPro.com. He is a short-term day trader of stocks and ETFs.  At the time this article was published on RagingBull.com, he had 5,000 shares of MEET and was planning to trade them as described in this commentary; he had no additional options or open orders in the stock.