It's not easy to be a Warren Buffet.
After all, you probably don't have the money to buy a massive portion of a company and make management changes for a turnaround… not to mention wait that long.
I don't either… I have a family to feed and bills to pay.
When I started trading, I didn't have a lot of money. I was an elementary teacher. And we all know as valuable as that position is to society… it doesn't afford much luxury in life.
So while I couldn't buy controlling stakes in companies or wait 30 years for investments to compound… I found a way to build my account… starting small.
You see, I spent all my free time learning what makes penny stocks tick.
Why penny stocks?  Because you won't find double and triple-digit returns in a very short time anywhere else.
And once I figured out the game, I began to grow my small account into something real and meaningful… changing my life for the better.
Just the other day I was able to grab pancakes with the kids… pulling in profits at the same time.
I started small… now my life affords the best in Kodak moments… moments like this…
And I wouldn't trade it for anything.
It's really not that hard, so today I am going to show you how you too can start small…  and grow your account… fast.
Listen… whether you're trying to enter the world of full-time trading, or just looking to boost your current lifestyle, starting small can be downright daunting…
And I know I just told you it's not that hard, but that's IF you have a strategy that works.
The good news… I've got you covered.
I spent years figuring it out, so you don't have to. I mean you can… but why go it alone from scratch when I can put you on the fast track to profits.
Take a look at my latest small account challenge… one you most likely missed out on.
I started with 3k on Nov. 11 and turned that into over 18k in less than 2 months.
And listen… this is not a rarity.
I pulled in 900% in my last small account challenge. And that was in just 4 months… it doesn't take long to grow a small account when you trade penny stocks the way I do.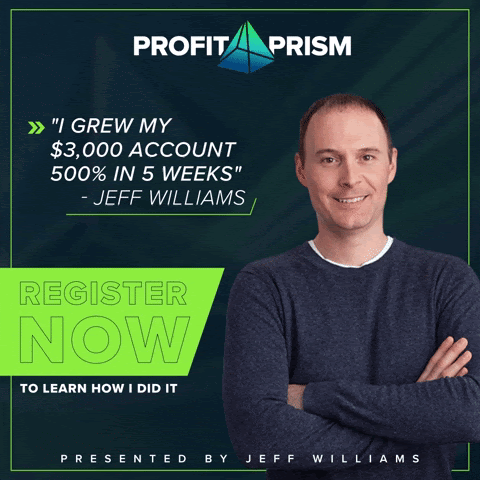 It all comes down to a few simple patterns and tools that I have customized to make finding these trades quick and easy.
At the end of each day, I run a scan to find stocks that are likely to gap up and make a move the next day, so I often find myself in some of the biggest winners of the day… BEFORE they make their move…
Just look at what happened with FCEL…

I jumped in this when it hit my end of day scan and broke above resistance (blue oval). And  the very next day… gap up.
With my live chat room, my members are never left in the dark. In fact, they are usually right along side  me in my trades.
Dec 31, 9:58 AM
Cliff N. — "Out 4K FCEL +$3,416"
Dec 31, 10:00 AM
Marc S. — "out FCEL 50% +$716, 48% +$661, 65% +$906"
Dec 31, 9:18 AM
John F. — "just gonna watch rest of the day. total for the morning +$1139.20, This is the best room hands down, thanks to Jeff and all the mods. that help every day!!!"
The FCEL trade came from one of a few simple patterns I scan for and find every day in less than 10 – 20 minutes…
… I run the scan, scroll through the charts, pick the stocks with the very best potential to gap up…  and place the trade…
Then I go about my day and wake up in the morning to massive profits.
And the best part is, you don't need a lot of money to get started…
I generally start my small account with just $3,000 and in short order, multiply it many times over… then do it again, guiding my members along the way.
Join me Jan 7 at 2pm EST when I go Live to share all the details… and while I can't tell you exactly when, I can tell you this… a new small account challenge is coming… very soon… but you'll have to tune in to get the details…
Don't miss your chance to take 2020 by the horns by starting small and ending big.