Success isn't given, it's earned. It's absurd to think that you can just open a trading account, pop off some trades and make money. Because… stocks go up right?
The fact is… stocks don't move in a straight line and neither does success. Before you even take a single trade, you need a system that works… Join Me Live Tomorrow… and see how I create returns like this… with a simple system.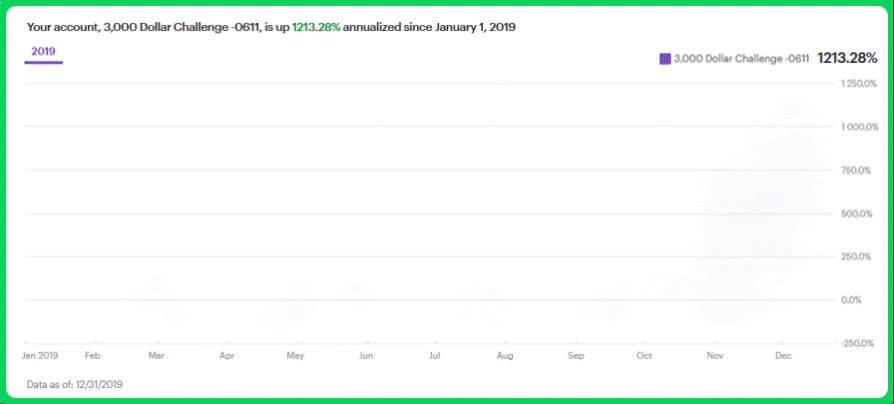 As with success in anything,  there will be setbacks along the way. But if you are prepared, you can continue to make leaps towards your ultimate goal… and make trading very profitable.
While this may sound daunting to you, it's really not hard. You just need the right tools and guidance.
I am going to lay it all out for you… and if you follow my guide, you can make success inevitable.
Despite returning quadruple digits on my account, I was shocked to see how many areas I could still improve on. Join me tomorrow, as I go live at 2 PM ET and expose EVERYTHING. 
There are a number of things successful traders have in common… not all traders have it all, but the successful one will.
The resources are out there, use them.
Tolerance for risk
Right off the bat, it's commonly known but often forgotten. You must have a tolerance for risk. There is no easy path so you must be willing and able to take on risk without it consuming you with fear and greed. You will lose… the key here is to understand it and have a risk management system.
Mindset 
Also very basic to success in any part of life, but often one of the biggest reasons for failure in trading. Trading is fraught with psychological pitfalls… although supply and demand… there are people behind the trades and many irrational ones at that… this is why we have a chance to make money… over exuberance takes to bubbles and fear to oversold…
You need to believe it's possible and have confidence in yourself and more importantly your system. And don't forget… you are who you surround yourself with. Find  successful people and make them a bigger part of your life.. And weed out the negativity.
System
When it comes to trading, you won't succeed without a system… a profitable and repeatable system. The system I use is tried and true. I spent all my time building it and have now been using it for years to build my wealth and a lifestyle of freedom.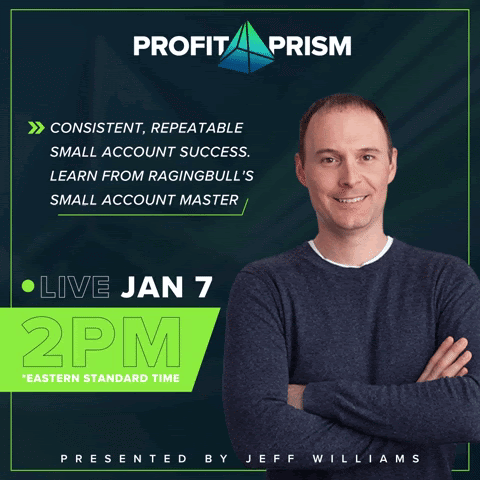 And this is the best part… a system doesn't have to be complicated. In fact the simpler the better. For example… I use a few simple patterns to make my trades and to find them, I have a very simple scanner I run each day.
The patterns are so simple, it only takes a few minutes to scroll through the results to spot the best ones… and a few minutes to enter the trades.
But consistency is key here… if you have a profitable system but don't stick to it, it won't be profitable in the end. Losses are a part of trading.. Don't deviate from your system.
I'm hosting a LIVE webinar on Jan 7 at 2pm EST to explain it all and lay out my plans for a successful 2020… Click here to grab your seat.
Goals
Now that you have a system… Do you have a vision?
Successful people set goals and work towards them. It's not enough to just have a goal in your head… you must create a plan, write it all down and put it into action.
Patience is key… don't make unrealistic goals. You'll just be setting yourself up for failure. Part of your plan of action should include breaking your goal into shorter time frames to measure progress and create success along the way.
And simply be willing to learn from your mistakes. You will have setbacks. Have a plan and learn from them.
Dedication
Most people might say motivation is a key to success. Well I might give you another view on this… while motivation is helpful… 
It's commitment, not motivation that will get you there.
Consistency is key in any trading system… Don't deviate from the plan and to help with focus, get rid of distractions while you are trading
Balance
Burnout is real. If you don't have balance in your life, you WILL burn out. Trading is no different. No matter how passionate you are, there is a point where enough is enough.
I prefer to spend time with my family. Nothing brings me more joy than that. And with the right system, all of this is possible.
That is why I specifically created a system that makes it easy to find balance and do the things I love.
All it takes is 10-15 minutes at the end of each day to run my scans, find the best setups, and enter my trades… after that I have the time for other areas of my life.
You are probably wondering how it can be this easy… tune in LIVE, Tomorrow at 2pm EST and I will show you.
I will also run my scan and put on some live trades so you can see in person how simple it really can be…
Make it fun
If you are having fun, you won't be consumed by fear or stress when it's time to hit those buttons. And when you go about your day… you won't be constantly worried about what might happen…
In fact you will inevitably be excited to wake up each day. Enjoy what you do, and it's not work.
So how do I make it fun?  It all starts with the right mindset.. I don't fear trading because my system works. And with a passion for trading and teaching, every day is exciting.
Because of this… I created a members chat room where we all come together to trade live. 
There you will enjoy constant input, feedback, talking, questions, and support from other members and my moderators… 
In fact, I pretty much can't shut up… I'll be talking about the hot stocks, trade setups, answering questions, etc.
I love it… and so do my members…

"By far your better than any professor I ever had in finance Jeff. Thanks for all of the insights"  — Robert M.
"Jeff if you're reading out there, thank you again. I know I've said this before, but I love when you give views of trades that you aren't currently in… I've been listening to you mumble about FCEL on and off this am… I just closed another trade today up 8% on a daytrade of FCEL…"  —Brad Y.
"This chat room is the best. I've tried a lot of others and this is tops. Love the training and diverse trainings you have in place." —  Zac J.
"I have a Masters in math but this is the most education I have ever gotten for my money!"   —Diana Y.
"as far as quality and quantity of information, your site is at the top of RB offerings"
— Bruce B.
And in addition to my trade alerts… my moderators add so many more of their own…  and members are always pointing something out to which I will give my thoughts and guidance.
Grab your seat and join me LIVE tomorrow to learn all of my insights into becoming a successful trader and how I plan to make 2020 my best year ever… you won't want to miss this…