Petra Hess of PetraPicks.com is watching the iShares Edge MSCI USA Momentum Factor ETF (MTUM) for a pullback, and is anticipating buying more shares when the fund drops back into the mid-$90 range. Hess — who bought 125 shares of MTUM in September — noted that while the ETF is up roughly 30 percent this year, it posted a nice weekly candle on lower volume last year, which typically signifies that a step-back is coming.
Hess noted that the uptrend in MTUM has been a classic ride up the 20-day moving average line, with regular pullbacks to that support level, as illustrated below.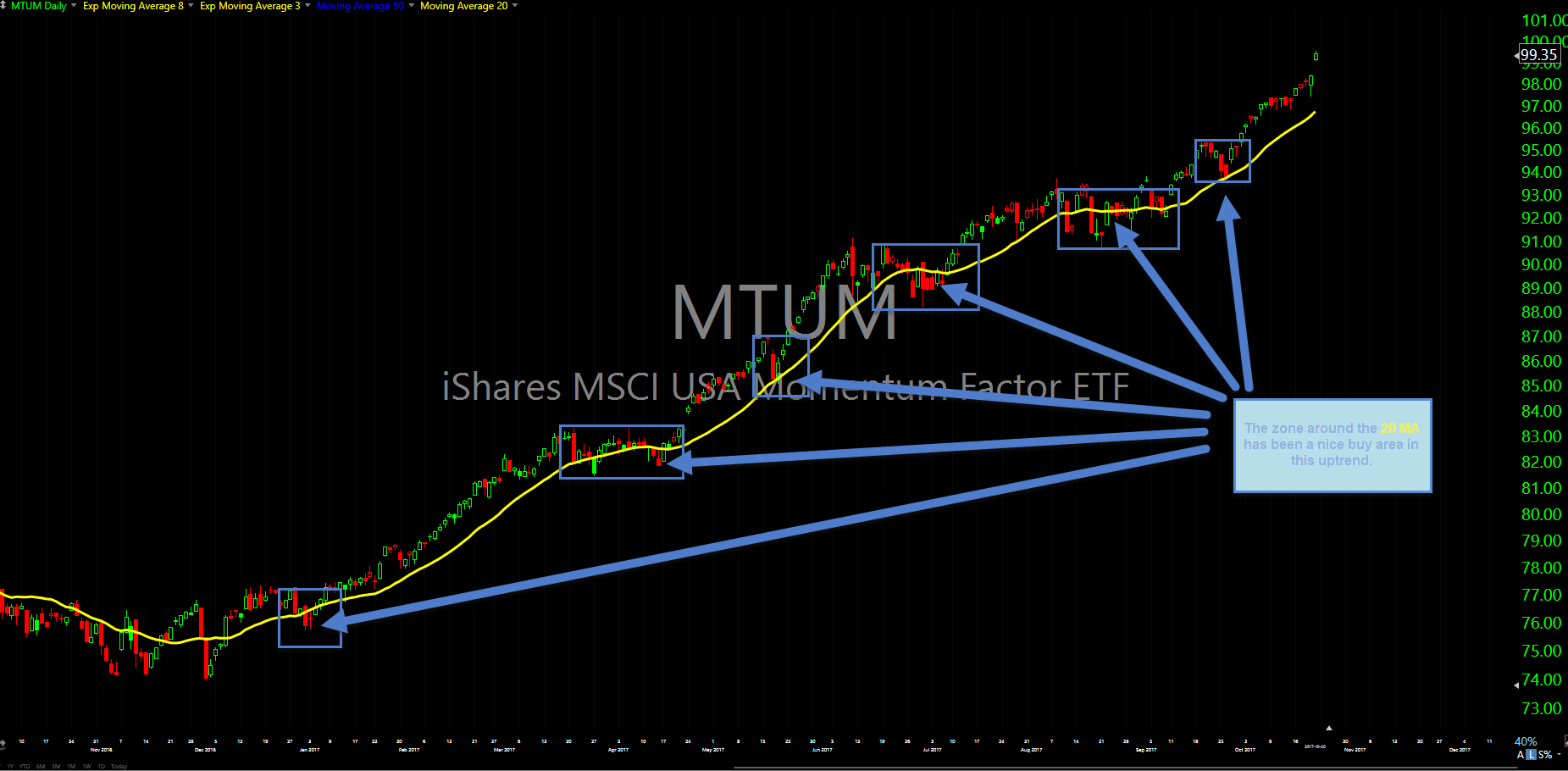 #-#-#
Petra Hess runs PetraPicks.com and is a technical swing trader and long-term investor in domestic and Canadian stocks and ETFs. On Sept. 11, she bought 125 shares of MTUM; she has no additional shares, options or open orders in the ETF, but she plans to buy more if it falls in ways described in this interview, which was taped on Oct. 22. The Raging Bull podcast features experts from the site talking with Raging Bull editor Chuck Jaffe on his show, "Money Life with Chuck Jaffe." You can learn more about Chuck's daily hour of market and personal-finance chat at MoneyLifeShow.com; you can subscribe to the Raging Bull podcast via iTunes and other podcast providers.