Good morning everyone,
Earnings szn is dominating the news cycle today, with Tesla doing a disappearing (profit) act and Microsoft joining the 4-comma club. Plus, we remind Occidental that there's no need to get hostile.
And now here's a preview of what you can expect to hear around the water cooler today …
"Facebook respects your data about as much as Lori Loughlin respects the law.'" – Chet from compliance harping on FB setting aside $3B for an FTC settlement
Enjoy the next 4 minutes and 32 seconds.
Keep raging,
Jeff & Jason
---
THE MARKETS

---
THE HEADLINES
The good, the bad, and the ugly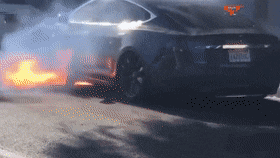 The good
Time to drink to trillion-izing. Following its fiscal Q3 earnings report, Microsoft shares, already up more than 30% this year rose 3%, giving the company a $1T market cap. Bill Gates' brainchild was admitted to the 4-comma club following its top and bottom line beats.
How did MSFT manage to crush it? The answer is in the cloud. Literally. Microsoft's Azure revenue grew 73%. LinkedIn, which Microsoft purchased in 2016, and Office 365 also pulled their weight, posting 27% and 30% revenue increases, respectively.
The bad
Sure, shares of Facebook rose almost 10% after reporting Q1 earnings. And yes, revenue rose 26% vs Q1 2018. But profits were decimated by a $3B charge that represents a potential settlement with the FTC.
You might remember a little company called Cambridge Analytica, which became synonymous with a privacy breach that affected nearly 100M Facebook users. The Federal Trade Commission, which has been investigating the epic f*ck up has been in talks with the 'Book regarding a settlement. The company expects the FTC fine to be in the $3B to $5B range. Wishful thinking?
The ugly
P.T. Musk, as he's been anointed by Jim Cramer, really outdid himself this time.
Calling Tesla's earnings debacle a "miss" would be an understatement. The company wasn't even in the same universe as analyst's estimates. Don't believe me?
Tesla reported a $2.90 loss per share vs. an expected 69 cent loss, and revenue came in at $4.54B vs. a $5.19B consensus estimate. These have been trying times for TSLA: the end of a federal tax credit for Tesla buyers and the production of a $35k Tesla 3 have wreaked havoc on the EV company.
But it's not all bad news. Elon looks to be taking a page out of Warren Buffett's book. Tesla plans to release an insurance product which would protect its vehicles as soon as next month. The product will be driven by in-car data.
Bottom line: "Jim Cramer calling Elon Musk 'P.T. Musk' is like Nickelback calling Creed 'talentless hacks.'" – Jeff
---
Bolt on
Sorry GM, you're canceled.
Rivian Automotive just found itself a new partner, and no, it's not GM. Ford has invested $500M in the electric truck startup.
This announcement comes about two months after talks between Rivian and GM fell through, as General Motors 'allegedly' wanted exclusive rights to the startup's tech.
What's the deal?
Ford's chairman Bill Ford and Rivian's CEO RJ Scaringe met through connections at MIT and began the future of the car market. It's become commonplace for automakers to partner with each other and/or EV startups to share the burden of the capital intensive pivot to electric.
Under terms of the deal, Ford will work with Rivian to co-develop a new plug-in electric truck with off-road capabilities and a lifeline of 400 miles per charge. This effort is separate from Ford's existing $11B electric vehicle project, in which it aims to create a battery-powered F-150 pickup.
Oh … and did I mention that Amazon already led a $700M investment round for Rivian in February?
Bottom line: "Let's see you get your Prius up that mountain, Rick." – Jason
---
It was no occident
Bidding wars make for great TV! Sure, two people with a combined IQ of 45 throwing down $2k for a storage unit is entertaining but nothing beats two O&G juggernaut's going head to head with billions on the line.
Occidental Petroleum is bidding (read: making a hostile bid) $38B to buy oil and natural gas driller, Anadarko.
Earlier this month Chevron announced an agreement it had made to buy Anadarko for $33B. That deal was priced at $65 per share and consisted of 75% stock and 25% cash. Occidental's offer comes in at $76 per share with a 50/50 cash and stock split.
What's the deal?
Occidental wasn't going to sit idly by as Chevron was courting Anadarko.  If nothing else the Occidental offer has Anadarko feeling like a plastic who was just crowned homecoming queen.
Although Anadarko was tickled pink by Chevron's deal, the company's board plans to "carefully review the [Occidental] proposal."
Should Anadarko like what it sees Chevron may have to re-evaluate what it is willing to give up for the drilling company. To be clear, Chevron and Anadarko do have a contract in place. A break-up fee could potentially cost Anadarko/Occidental 3% of the original deal … plus the company would have to update it's FB status.
Bottom line: "Chevron's out here with a beer and a burger and Occidental rolls through with Dom P and filet." – Jeff
---
IN OTHER NEWS
---
MAKING MOVES
↘ Are you Sirius? Shares of Sirius XM fell more than 7% yesterday following an earnings report that indicated a revenue beat ($1.9B vs. $1.7B) while EPS missed expectations (3 cents per shares vs. 5 cents per share). Both the top line W and the bottom line L can be directly attributed to the satellite radio provider's $3.5B purchase of Pandora in February. Two months of Pandora revs padded Sirius XM's income and a $76M one-time charge related to the acquisition ate away at profits. The charge was presumably related to replacing the team that convinced management to buy Pandora.
↗ "Eat sh*t, Schnatter." – Dominos, probably. The less racist competitor of Papa John, had itself a day, with shares rising nearly 5% after reporting lower than expected revenue and same-store growth, but saving face with a health EPS beat ($2.20 vs. $2.09). Dominos faces competition not only from Pizza Hut and other parlors but from the likes of Uber Eats and Door Dash with their massive marketing budgets, and even cannibalization as more Dominos stores crop up.