Good morning everyone,
Today we're talking Marriott coming for Airbnb's crown and WeWork dropping an IPO bomb. And ICYMI, the Wu-Tang Clan visited the NYSE on Friday and Rza's CNBC interview is a must-see. Yes, he discusses the Shkreli album and the Wu-Tang Financial skit on Chappelle's Show.
Enjoy the next 4 minutes and 12 seconds.
Keep raging,
Jeff & Jason
---
THE MARKETS

---
THE HEADLINES
Room service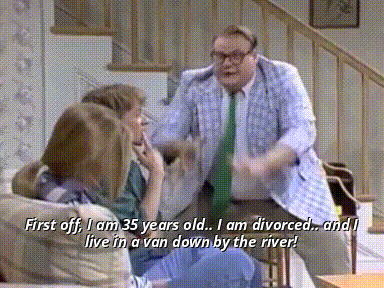 Let's hope Marriott's new venture goes more smoothly than its integration with Starwood's rewards program. The world's largest hotel provider, boasting some 1.3M rooms, is about to try its hand at home-sharing following a successful test-run in Europe. Marriott would be the first major hotelier to dabble in the space that Airbnb took from creepy to commonplace.
The owner of the Ritz Carlton brand offered Airbnb-like experiences at some 340 properties in Paris, Rome, Lisbon, and London for those looking to get some European strange, as part of a partnership with Hostmaker. To put that in context, Airbnb boasts roughly 5M accommodations globally … including a f*cking potato.
But why?
Hotel magnates who once laughed at the idea of home-sharing are starting to come around to the idea. The impetus? Home-sharer companies are kicking ass and taking names.
Plus Marriott's beta-testing showed that home-share guests stayed 2x longer than hotel guests.
Pimpin' ain't easy
But that doesn't mean taking a shot at Airbnb's crown will be easy. The fun police (local and state governments) have rained on the home-sharing parade, and municipalities like NYC have even gone so far as to pass laws to make it damn near impossible to let a complete stranger sleep in the next room over. Marriott will be forced to navigate a legal gray area without the benefit of the "move fast and break things" startup mentality.
And one need not look further than a hotel pool's litigious "Rules" placard to grasp the high safety standards upheld by the Boy Scouts running hotels in the US. Airbnb and the like play fast(er) and loose(r) with building codes and safety standards, but Marriott won't have that luxury. One can expect the owner of the Hollister of hotels (The W) to partner with residential buildings that meet strict fire and safety codes.
Oh, and Marriott has to manage to not piss off any of its current partners. You see, the hotel provider has taken a page out of Donny Politics book … often times licensing its name and brand recognition to hotels. Creating a competitor could strain that relationship.
Bottom line: Unsolicited management consultant: *tell you their Bonvoy status within 30 seconds of meeting*
---
We out here
Or is it "out there"? "In here"? I digress…
We Company aka WeWork is joining the IPO(arty). The real estate/technology/cult play best known for renting out millennial-friendly (read: bean bag chairs!) co-working spaces to companies in high-cost markets announced that it filed a confidential IPO with the SEC in December and made an amendment last week that furthered the process. That method of filing has become a popular one with tech companies as it allows them to limit the financial information (read: massive losses) released initially.
WeWork would be the second highest valued company, after Uber, to come to market this year following its latest funding round in January which pushed its valuation to $47B. According to its latest (unaudited) financials, the company had net losses of $1.9B on revenues of $1.8B in 2018, up from $933M and $886M, respectively, in 2017.
The big losses come as little surprise for the capital intensive business. We spends a f*ck ton up front to acquire property (and kombucha). But as the co-working space fills up, some poor VC's money flows back into Adam Neumann and We's pockets.
The company hasn't committed to an IPO date yet, nor does it have to if it doesn't like what it sees. After Lyft's meteoric rise and fall, expect companies to tread lightly as they enter the market.
Bottom line: "Who knew that all it takes is an open bar to turn a simple office space into a multi-billion dollar business?" – Jason
---
Bad parenting
Google's parent, Alphabet, had a worse first quarter than the Rockets did against the Warriors on Sunday. With only $36.3B in revenue, the internet juggernaut came up roughly $1B short of its forecasted earnings. Gavin Belson would not let this sh*t happen at Hooli.
And Alphabet appears to be suffering from a "growing" problem. It's cool man, we've all been there. The company posted its slowest growth rate in almost four years. Revenue was up 17%, compared to 26% in last year's Q1, while its margin fell to 18% from 25% over the same period. For reference, Facebook saw its revenue grow 26% this quarter.
Earnings per share also disappointed investors, at $9.50 per share versus an expected $10.17 per share. News of Alphabet's poor performance led to a 7% drop in share price on Monday.
But, why?
Welp, a $1.7B fine from the EU for limiting competition in April doesn't exactly scream investor confidence. And analysts are becoming wary of Alphabet's Google product, raising concerns that it's more or less a one trick pony.
Companies like Facebook, Amazon, and Twitter have been eating away at Alphabet's once untouchable online advertising market share. For what it's worth Alphabet still boasts one-third of all internet ad revenue, with Facebook taking second place with 20%.
Bottom line: "The good news? If shit really hits the fan, Alphabet can just go scorched earth on us and auction all our data off to China." – Jeff
---
IN OTHER NEWS
---
MAKING MOVES
↘ JAB Holdings has taken back a majority stake in Coty, the hot mess of a beauty brand. Following a strong investor response to its tender offer, JAB will buy 150M shares. Apparently, JAB thinks it can right the ship at the struggling cosmetics and hair care manufacturer who botched a $12.5B purchase of P&G's beauty brands worse than Michael Bay botched 'Pearl Harbor.' Shares we down nearly 4% on the news.