The Schedule C is a business tax form used by sole proprietors as well as single member LLCs filing business income as a sole proprietor.
It is part of filing a Form 1040 personal return. As a trader, you will use it when filing as a sole proprietor to let the IRS know how much your trading business made or lost in the tax year.
The IRS then uses this information to calculate how much taxable profit you made. And then of course, the all important figure of how much tax you owe on it.
Do you need to file a Schedule C?
If you operate your trading business as a sole proprietor, you'll likely need to file a Schedule C. Another possibility is if you operate your trading business as a single-member LLC. In which case you will also need to file a Schedule C. On another note, you may also choose to incorporate your trading business. For example, if you want to separate business liability from your personal assets. For that you may use another business  structure such as, C corp, S corp, or partnership etc. With those forms of business you will not be using the Schedule C.
Sole proprietor checklist:
You didn't use any other legal business entity such as a type of corporation or partnership.
There is no one managing you and holding back a portion of your salary for taxes.
The primary reason for your business activity is to make money. As opposed to a hobby.
You conduct your business regularly. Again as opposed to a hobby.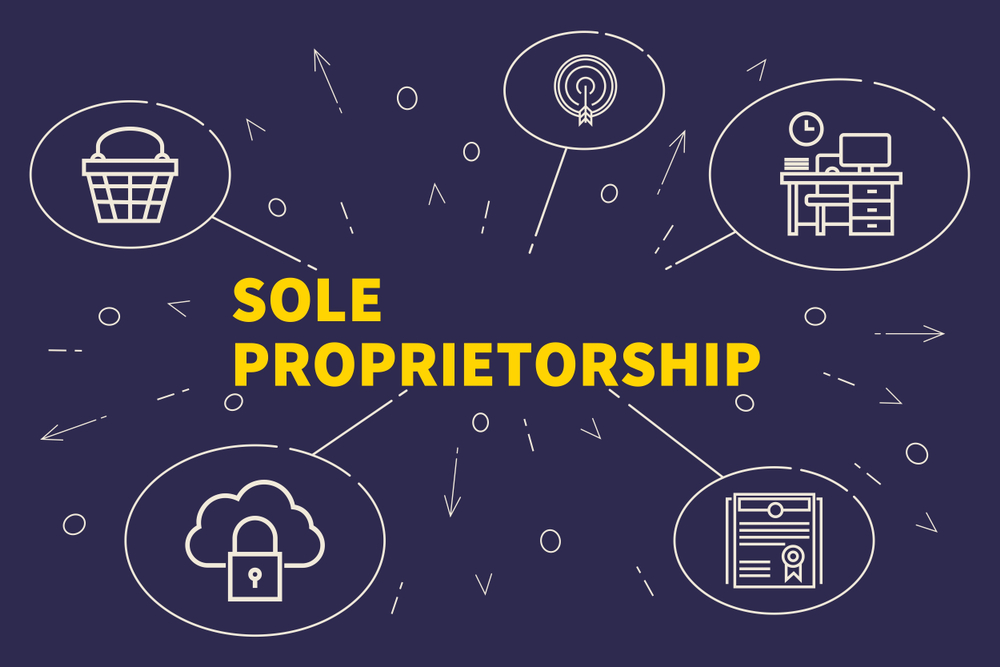 You may decide to operate multiple businesses as sole proprietor in each. For example, you may trade, coach, sell training materials etc. In this case you may decide to separate them. To do so, you will also need to file a separate Schedule C for each. This is because the Schedule C is used to report the net income from only one business. So you will have one for each business and then the net income from all your Schedule C forms will be added together on your personal tax return.
Schedule C-EZ
If you have less than $5,000 of business expenses, you might be eligible to submit a simpler version called the Schedule C-EZ.
You might be allowed to file the C-EZ if:
You operate only one sole proprietorship
It has less than $5,000 in business expenses
You hold no business inventory. Examples- inventory to be sold, parts to make something, supplies etc.
There are no employees
You aren't claiming any home office deductions
Nor have any vehicle expenses to claim
Information to file Schedule C
Accounting is about accuracy. So you will want to keep accurate records of your income as well as your expenses throughout the year.
Below is a list of some of the possible deductions against your business income:
Labor such as wages, contract labor, commissions and fees
Office expense including home office expenses
 Mortgage and other interest
Car and truck expenses
Repairs and maintenance
Supplies
Taxes and licenses
Travel, as well as certain meals and entertainment
Utilities
Rent and lease on vehicles, equipment and other business property
Advertising
Legal and professional fees
As you learn what can be used as an expense and start to lower your net income, you may want to get creative and fudge the expenses to lower your tax. Be careful with that. The tax savings will only be 15 – 30 cents on the dollar. That sounds like a lot, but it isn't when it's only on expenses. For example, you might have $5,000 in expenses. If $1,500 of that is full of unnecessary deductions, you will only be saving $225 – $450.
There's nothing wrong with any amount of extra money in your pocket. However, you also need to factor in the risk of audit and penalties etc. Look at each expense and decide if it is necessary or not… or consult a tax professional familiar with your industry.
Completing a Schedule C
To complete the Schedule C, you will first need to gather all of your year-end business information.
Information you need:
An income statement – also known as a profit and loss statement
A balance sheet
Asset statement showing purchase of assets – if you bought any
Inventory information to calculate the cost of goods sold – if you sell products through your business
Details on expenses such as:

Home business expense
Travel
Car and truck
Meals and entertainment
Any other expenses from the list above – or simply any other expense related to your business
Filling out the Schedule C
In general you will first calculate your business's gross income. If you sell anything you will need to calculate the cost of goods sold first in order to get the gross income figure. This is because the cost of goods sold will be deducted from the gross sales to compute the gross profit, leading to gross income. Then you will enter all of your expenses and subtract them from the gross income to get your business net income number.
You can find the Schedule C on the IRS website.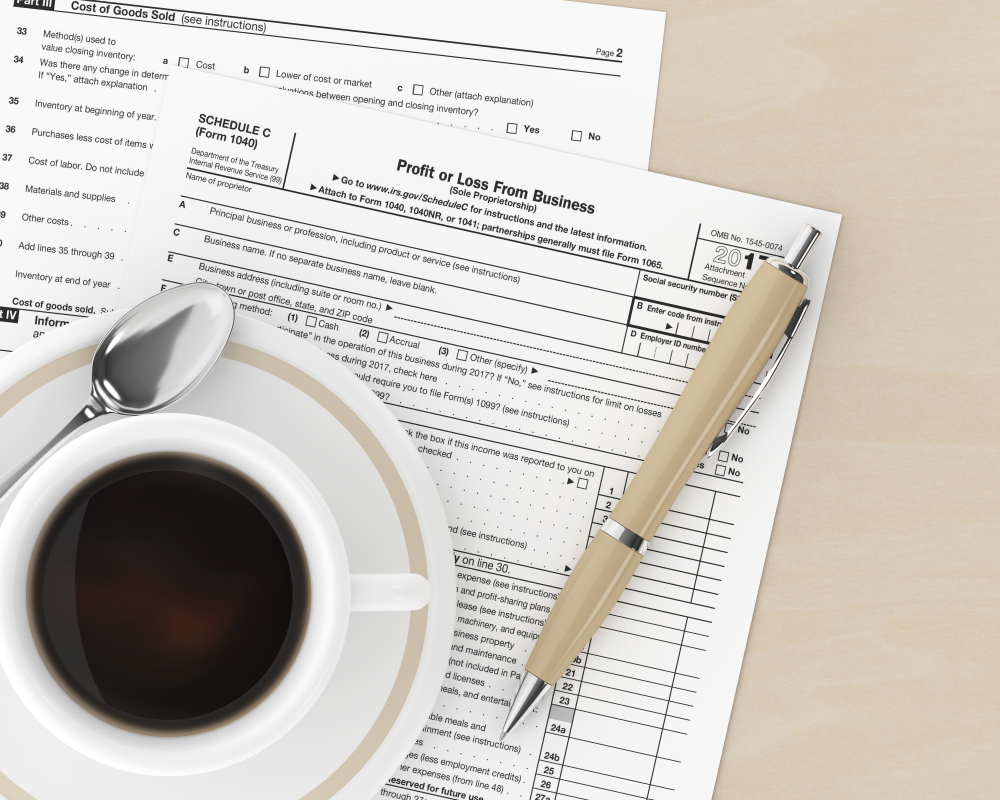 You will add your net business income from line 31 on your Schedule C to your personal tax return, line 12 on the 1040 – business income or loss. This income will be added to all other sources of income you had in the year. And you will then determine your total adjusted gross income tax liability for the year using the 1040.
If you later realize that you made a mistake on your Schedule C. Maybe you remembered some expenses that you forgot to enter or something of that nature. For obvious reasons you want all of your necessary expenses included. In order to correct this, you will need to file a corrected Schedule C as part of an amended personal tax return using form 1040x.
Schedule SE for self employment tax
Don't forget about self-employment tax. The net income on the Schedule C will also be used to determine the amount of self-employment tax you owe. Self-employment tax is used to cover the amount of Social Security and Medicare taxes an employer pays for its employees. Since in this case you are self-employed, there is no one paying these taxes on your behalf. Therefore this tax is your responsibility. To take care of this, you will use a Schedule SE to figure out the amount of self employment taxes that you owe.
Death and Taxes
There are only two things certain in this life: Death and Taxes.
You may not want to pay taxes. No one does. There is simply no way around the tax burden. This is why you don't want to simply put your total business income on the 1040. Filing a Schedule C gives you the ability to maximize expenses and lower your net income. Thus lowering your taxable income and most importantly… your taxes.
Filing taxes for a sole proprietorship can be pretty simple. But when you have materials, sell products, pay contractors, and keep inventory it can become more difficult. In your trading business, you will likely avoid all of the more tricky and difficult areas of filing the Schedule C. But at the same time, if you are not comfortable with any part of it at all, you will be very well served to seek advice from a tax professional. Even if it is simply for peace of mind as it's hard to put a value on that.
If you haven't made money in your trading business…. join us and learn how to profit from trading.