[et_pb_section fb_built="1″ _builder_version="3.22″][et_pb_row _builder_version="3.25″ background_size="initial" background_position="top_left" background_repeat="repeat"][et_pb_column type="4_4″ _builder_version="3.25″ custom_padding="|||" custom_padding__hover="|||"][et_pb_text _builder_version="3.27.4″ background_size="initial" background_position="top_left" background_repeat="repeat"]

"Why do bad things happen to good people?" – Jason, on Goldman Sachs' woes
Hey there carnivores,
Markets hit new record highs again today.
And today we're diving deep into Goldman's 1MDB resolution.
Keep raging,
Jeff & Jason
Goldman Sachs wants nothing more than to move past the 1MDB scandal that has rained on DJ D-Sol's parade at 200 West.
The investment bank is in deep discussions (which presumably involves gazing longingly into each other's eyes) with the Justice Department to make it official and admit guilt related to US bribery charges stemming from its role. Oh, and of course pay a $2B fine.
GS also faces the potential mandate of hiring monitors to oversee compliance as part of the settlement, a similar fate dealt to a handful of banks post the subprime mortgage crisis. *Everyone in compliance at Deutsche Bank begins updating their LinkedIn*
Goldman and 17 of its employees still face criminal charges in Malaysia. And no one wants to end up in a Malaysian prison. 
Where do we fit in?
Of course, a few bad apples shouldn't ruin the whole bunch, but the way Malaysian and US authorities see it, Goldman should have been at least opening the kimono on some of the apples.
Details of the settlement indicate that a Goldman subsidiary, not the parent company, would plead guilty to violating US bribery laws because it failed to kick the tires despite clear warning signs.
At least for Goldman's sake one of the bankers mentioned above, Tim Leissner, already pleaded guilty to siphoning $200M from the fund.
A Whale's tale
ICYMI, The 1MDB scheme saw Malaysian government adviser Jho Low rob the state-owned fund blind to the tune of $6.5B. The scandal, which has already become a best selling book, also implicated two Goldman Sachs bankers and the Malaysian Prime Minister himself. 
How big of a deal was this? More than 25k took to the streets of Kuala Lumpur in 2015 to protest the PM's role.
The bottom line…
While it is good to be moving past this scandal, it's not a great time for Goldman to be shelling out that kind of cash. With major investments in digital growth and retail investing, combined with the outstanding charges in Malaysia, investors have reason for concern.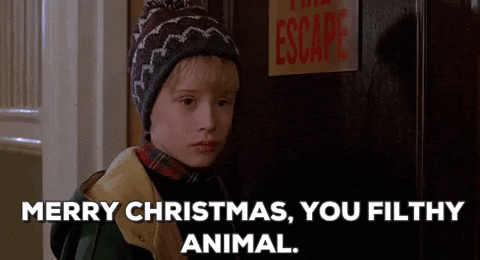 Don't say we never gave you anything…
Jason is taking the fear out of the markets and is sharing his secret sauce on how to profit from a stock's decline. Check out the limited-time replay of JB's Smoke Signals event.

☑️ What impeachment? Investors weren't deterred by the big news coming from Capitol Hill yesterday. The S&P 500 rose 0.5% to 3,205.37, marking its first-ever foray over the 3,200 mark. The Dow also jumped 0.5%, while the Nasdaq closed 0.7% higher. Given that impeachment has only happened in the House, it would appear that investors don't have much faith that the Senate will remove POTUS from the White House.
☑️ Busy week. In other congressional news, the House approved the United States-Mexico-Canada Agreement, a replacement for NAFTA designed by DJT himself. Well, he probably had some help, but it was his idea. The debate over the NAFTA replacement had been going on for the better part of a year. I guess the Democrat-controlled House was feeling pretty good for some reason. The plan now heads to the Senate, where it will be voted on in January. According to US Treasury Secretary Steve Mnuchin, Americans can expect a 0.5% bump in GDP from the USMCA. 
☑️ Lightening up. The commies in Beijing announced that they'd be offering new tariff exemptions for US chemical and oil products. The exemptions will last for one year, starting December 26th. Happy Boxing Day. China did make a point to mention that any duties already collected on oil and chemical products wouldn't be refunded. We can't even get store credit? 
☑️ Just did it. Nike exceeded earnings estimates in its Q2. The retailer brought in 70 cents per share vs. 58 cents expected while revenue came in at $10.33B compared to the projected $10.09B. Nike attributed its success to the strength of Jordan, which broke $1B in revenue for the quarter. That's what you get from a brand whose new releases can cause a stampede of hypebeasts. Even with the positive news, Nike shares were still down 2% in after-hours trading.
[/et_pb_text][/et_pb_column][/et_pb_row][/et_pb_section]